Top 10 Free Calling Websites Which Will Surely Rock by 2019
Gone are those days of buying Skype credits, to make ISD calls from our PC via internet to distant countries for saving money. After that era came the instant messaging services like Google Talk and Yahoo Messenger, which provides PC-to-PC voice calls through internet. Now with advanced technology, there are many websites that allows you to make free internet calling, not only PC-to-PC, but also PC-to-Phone. With these websites, you can talk to your friends, families or anybody around the world without any call charges. Now let's take a look at the following list of the top 10 free calling websites to save your money on making phone calls.
IEvaphone offers the possibility to make free calls online without registration. This free calling website provides VoIP call solution which permits you to call from you PC to phone for both national and international locations. However, there is a small limitation: you are only allowed to call two numbers daily and only once to one number for free.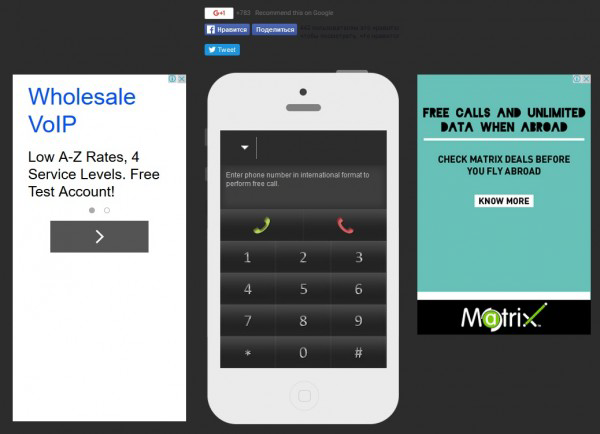 GlobFone is a completely free internet service that enables users to make free phone calls locally and internationally. It is completely free and easy to use. You don't have to install any special software or go through registration process. However, there are limits to the minutes you can call to one number, and the number of calls an IP address can make daily.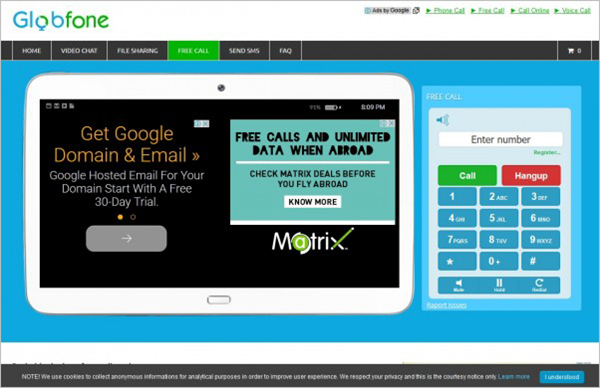 PopTox is another free calling website that allows you make free calls to any phone number around the world from your PC or smartphone. It is a web service based VoIP communication platform. There is no need to download any software or plug-in. And no payment is required. You can make free calls online without registration from any modern web browser such as Chrome.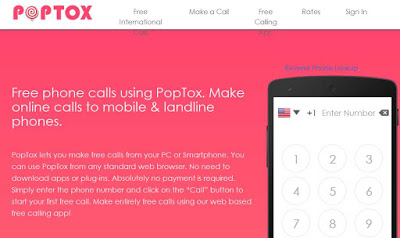 Call2Friends is similar to IEvaphone, which allows users to make high-quality international free calls to any phone number directly from browser or mobile devices. No software downloads and plugins, or registration requires. You can make free calls to many directions, including India and United States. The duration of the free calls is depended on the destination of the calls.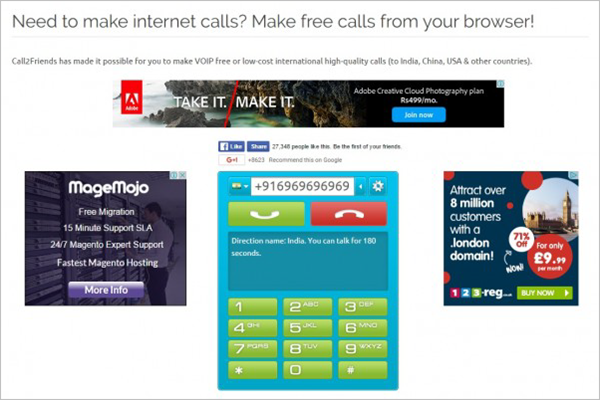 FreeCall is a desktop utility that you can download onto your PC and make free international calls to 50+ countries. Every week you will get 300 free minutes to make calls to pre-defined free destinations. However, unused minutes will not be carry forwarded to next week and before start your use, you must check your destination country to see if it is in the free call list.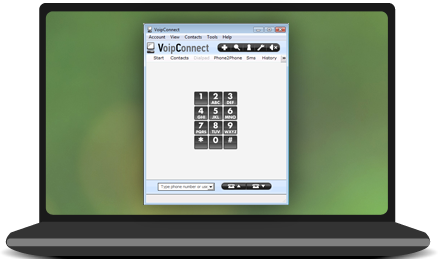 VoipBuster is a free application based on latest technology for offering free and high-quality voice communications to people around the world. While using this free calling software, you can call to regular phones in many popular destinations for free or call at an incredible low rate to any other phone on the planet. Also, you can make online PC-to-PC calls for free.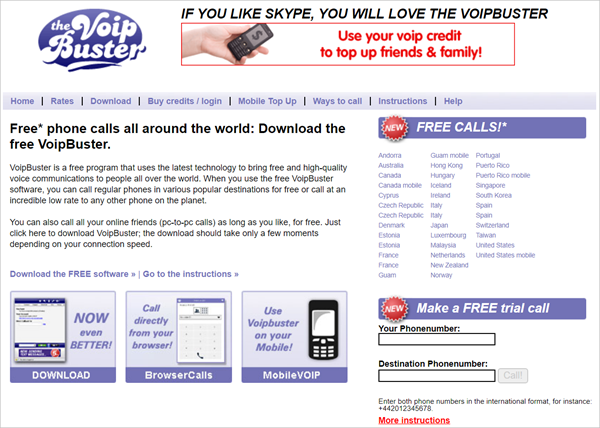 If you want to make free calls to regular phones over the internet, you can install the VoipCheap application in your PC. Then you can start calling instantly to more than 50+ countries. Registered users can get 200 minutes per week of free calls, measured over the last 7 days and per unique IP address. Please note unused free minutes cannot be taken to the following weeks.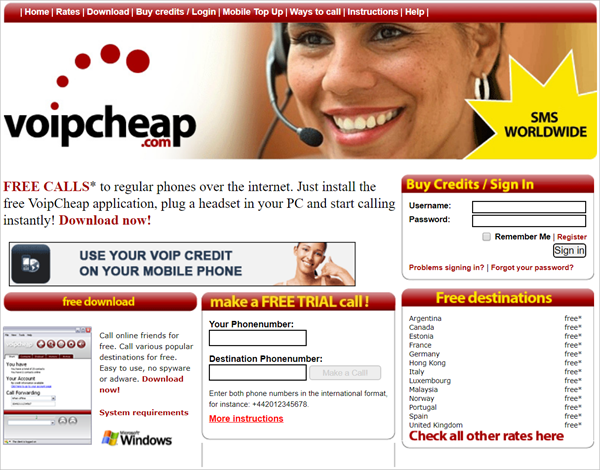 Calleasy is one of the best free calling websites, which allows you to make free calls to some countries with call rates below to 5 eurocents/minute. You can make international calls using your phone, mobile, tablet or computer. International calling doesn't need to be expensive at all, just check the call rates for every listed destination and start to make free calls.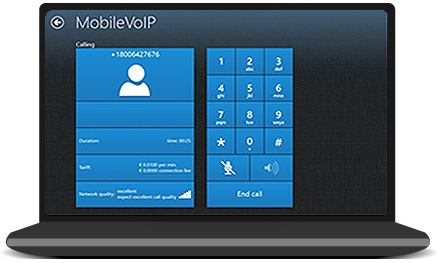 Flash2Voip is conventional SIP based video telephone written in Adobe Flash technology. It permits you to make international VoIP and video calls to almost 30 countries right from your browser. It's simple to use, you don't have to download and install any app. But you need to register on the site to get start.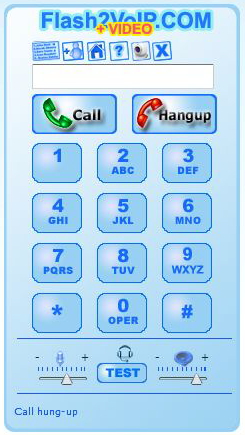 iCall is a desktop call utility that is available for Windows PC and Mac, as well as most mobile devices. It supports standard VoIP voice calls and high-resolution video calls, instant messaging, and a collaborative mode for sharing files and screens. This software enables you to make completely free PC-to PC and PC-to-Phone calls, within the US and Canada. International calls are available but requires a cost.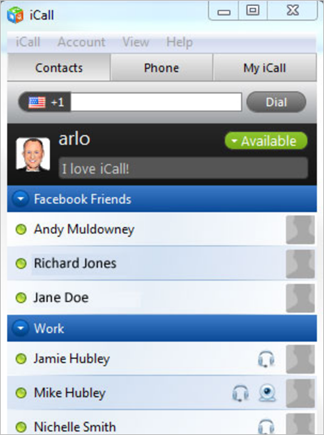 In Conclusion
These are list of 10 free calling websites for making online calls. They are already in market and hopefully will be extremely pillar by 2019. However, like the dark side of a coin, all these free calling websites have their limitations: they have slight interference of advertisement, formality of free registration, limited numbers of calls allotment as monthly quota, and limitation of call duration, etc. But these sites are handy and provide great ways to save money on your international communication. Hence it is worth learning the premium websites' names.