Top 12 Sites to Download Full Music Albums for Free 2019
If you are on a lookout to download music online for free, you've come to the right place. The auto segment has changed remarkably over the last 20 years. Gone are days where we used to play Vinyl audio cassettes and VCR discs. The concept of VCR doesn't exist now and has been replaced by CDs and DVDs.
Nowadays, you can stream music on smartphones and computers using a wide range of services such as Amazon Prime Music, iTunes and Spotify. Even though they provide value-added services, you will have to pay money to enjoy the benefits. Moreover, these music streaming services are available only in select locations. Hence, you have to find out alternative ways to get music for free. In this article, we will provide a list of top 13 best sites to download full music albums for free.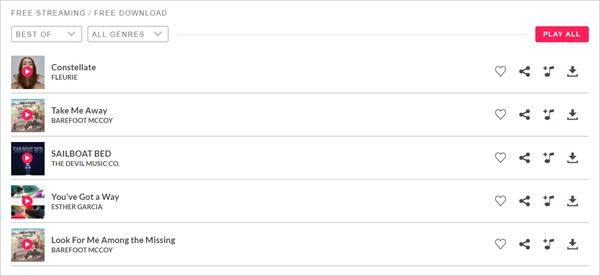 Jamendo is an outstanding free and legal music website, which is designed to help music enthusiasts all around the world to download full albums free. The portal consists of an exhaustive list of over 40000 music albums with more being added every day. You can download unlimited music on either Android or iPhone in MP3 as well as OGG Vorbis formats. It allows you to create your own playlists after the creation of an account. Jamendo is an excellent platform not only for downloading music albums, but also for the budding artists to showcase their creations. The Jamendo Licensing eliminates the need for licenses for background music and music synchronization.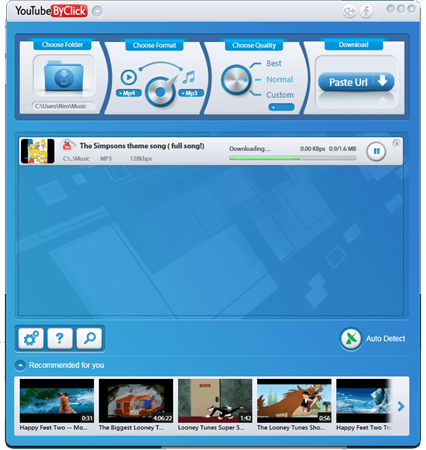 YouTubeByClick enables you to download music and videos from YouTube in a wide range of formats. You have to download and install the software onto your computer. The program performs the same task as other free music download sites. With it, you will be able to download music while doing other tasks. You can download music videos not only from YouTube but also Facebook, Dailymotion, SoundCloud, Tumblr, Vimeo, Veoh and much more. And you can convert them to various formats like MP3, MP4, AVI, MKV, WMV, FLV, WEBM, etc. Also, it allows you to download the entire playlists and complete video library from a channel.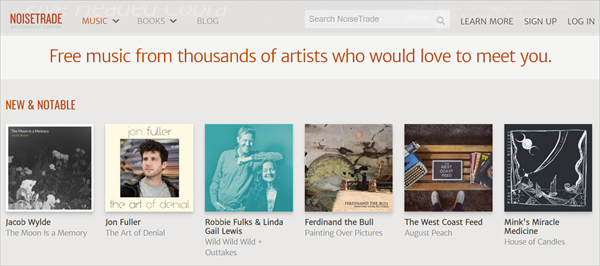 NoiseTrade is another free album download site that similar to Jamendo, which helps you to download full music albums for free online. Musician can create music for users to download by providing the ZIP code and email address. You just need to hover over the Music tab located at the top of the homepage and search by genre. You can scroll down to view what's new or what's trending in music albums. In addition to music, NoiseTrade also provides a wide range of books across various categories such as Arts, Health, History, Fantasy, Biographies, Fiction and much more.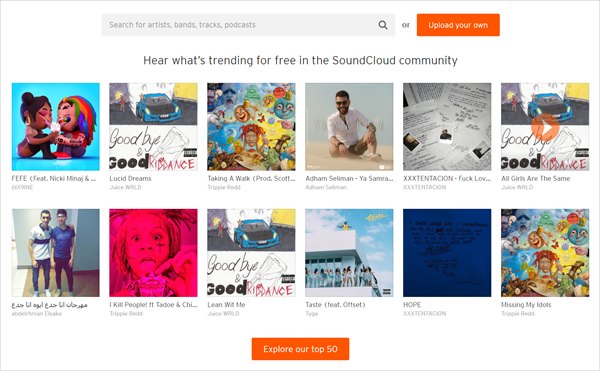 SoundCloud enables you to upload recorded audio and use them as podcast. You need not have to create any slides or demos. You just need to record audio related to a topic of your choice and upload by selecting the Upload button located on the top side. You can provide title, description and tags. The other SoundCloud community users will like or follow your channel. You can also search with a particular keyword such as artist, genre, popularity and recently uploaded tracks and listen to the audio including the ability to download or embed the content onto your webpage. The system also motivates professional artists and musicians to showcase their talent. The creative common license section enables you to pick up any music track and customize according to your requirements.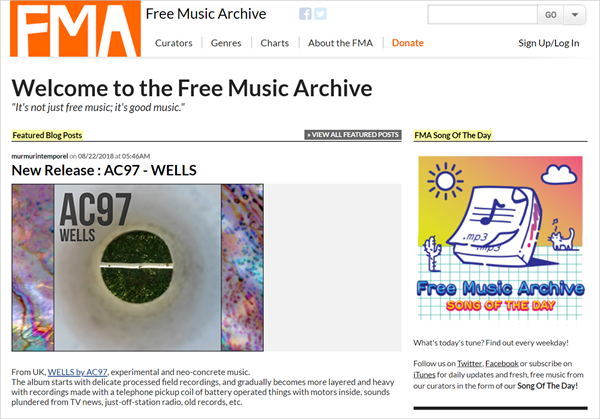 Free Music Archive provides an index of music that generally falls under public domain. The company claims that music tracks available on the site are legal and the entire content is copyrighted. You will find a wide range of genres such as blues, electronic, hip-hop, jazz, instrumental, international, classical, country, folk, pop, and rock. It is also possible to discover content using navigation tabs such as charts and curators. It is also possible to use filters such as Recently Added Highlights, Most Interesting Highlights from the dashboard. You should click the download arrow button located on the right side of the song name to download tracks.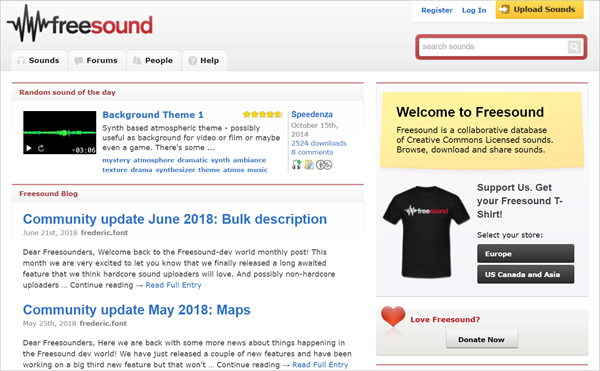 FreeSound is a massive library of audio samples such as sound effects, instrumental tunes including field recordings. As of this writing, there are over 230,000 music tracks available for download. You will also find podcasts and popular radio stations with smashing hits. The free album download website is useful for people working in creative field. If you require copyright-free sound tracks and music samples for your work, you should check out FreeSound. You have to register an account and select the Download button. It is also possible to preview a portion of the track before downloading it.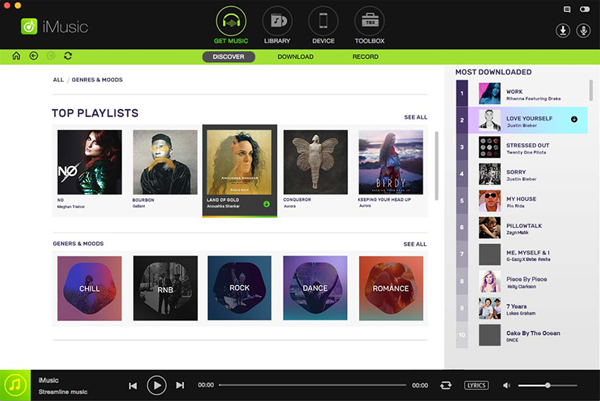 iSkysoft iMusic provides a wide array of features that including discover, transferring, recording and backup of music tracks between various devices. Touted as an efficient music management tool, the iSkysoft iMusic enables you to download music from more than 3000 sources. It is possible to create your own playlists, sync iTunes library including the ability to transfer songs between Android and iOS gadgets. You can also convert music into several music formats. The Lifetime License plan provides an improved music experience.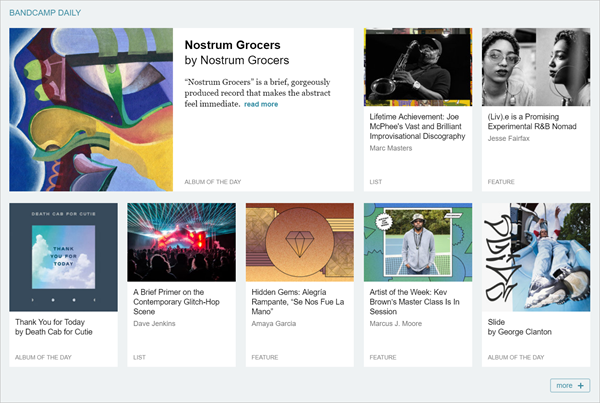 Bandcamp is a trusted microsite for independent musicians to upload their work. It is possible to share and promote music content free of cost. You can also opt to buy a plan for a nominal amount. The system also provides an option to make donations to artists if you find the music tracks useful. You can also save songs and albums in a wishlist. The company charges 15% commission on sales made via their site including the ability to access the app via Android, iOS and BlackBerry.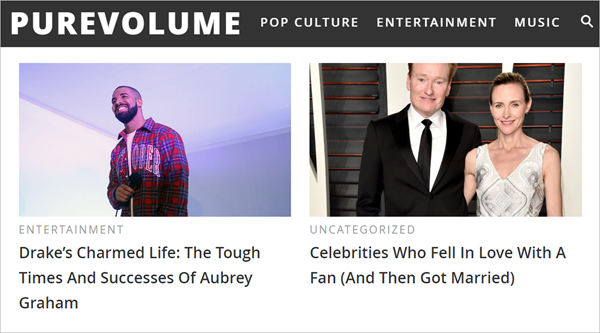 PureVolume helps you to upload music files for free. You can easily download several music tracks in MP3 format free of cost. It is possible to create user profiles to share the work. You can also download premium music tunes if you invest for the paid package. You can navigate through several sections such as Top Songs, Top Downloads, Browse Artists and Albums. Several people have gained popularity from the site including Twenty-One Pilots, Fall Out Boy, and He is We.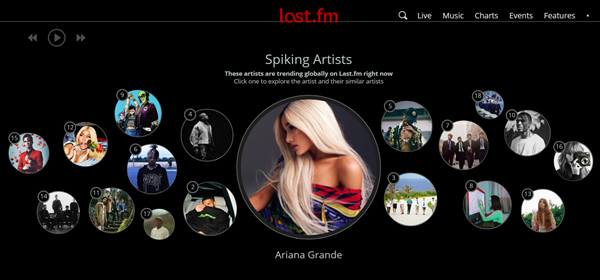 Last.FM is mainly created as an online radio station identical to that of Pandora. The service provides music streaming and downloading of content including provision for customized suggestions using Audioscrobbler. The Audioscrobbler automatically analyzes the preferences of users by monitoring the songs based on the past preferences and radio stations. The service provides clean layout such as Live Charts, New Releases, Coming Soon, Top Tracks, Top Artists, Most Loved, and Top New Releases.

With SoundClick, you can listen to streaming songs and download them in MP3 format. If you are a musician, you can sell the tunes via the e-store. The site also provides an ability to find profiles of friends along with images, videos, blogs and user stations. You can create customized radio stations to communicate with fellow listeners including the ability to create music charts across several genres. It is also possible to navigate the site as per featured band or artists. You can select hot on Soundclock category to experience latest tracks.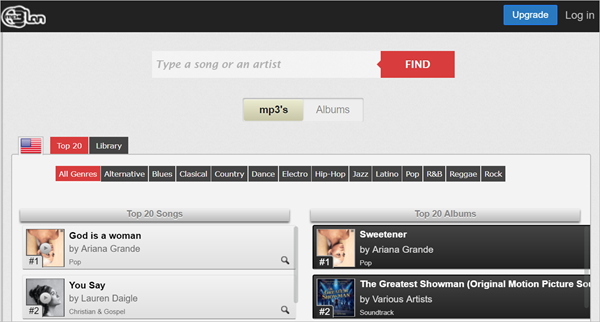 MP3 Clan provides several music tracks organized in the form of the library. Even though the service is not popular, the exhaustive library of music tracks deserves special mention. You will find latest hits from a wide range of games such as Hip-Hop, Blues, Classical, Rock, Reggar, Latino, Jazz, Dance, Country and Alternative. The free version consists of advertisements. You should purchase a paid version that will cost $10 per month or $40 per year.
In Conclusion
Even though there are many music streaming services available on the web, it's nice to download free music albums for free online. we have curated the list of popular and trusted free album download websites from where you can download music tracks, albums, playlists or songs. You can also get professional third-party tool such as Gihosoft Total Video Converter to download videos and music from YouTube, Facebook, Twitter, Instagram, Vimeo, Dailymotion and more video streaming sites. Also, it enables you to convert videos and audios into various formats for playback on different devices.