How to Watch Blocked YouTube Videos in Your Country
"This video is not available in your country", "This video contains content from XXX, who has blocked it in your country on copyright grounds", or "The uploader has not made this video available in your country". Have you ever experienced these error messages and unable to view some videos on YouTube? If you are not able to watch some videos from your country, it is usually because of the publisher of the video restricts the video audience to specific country.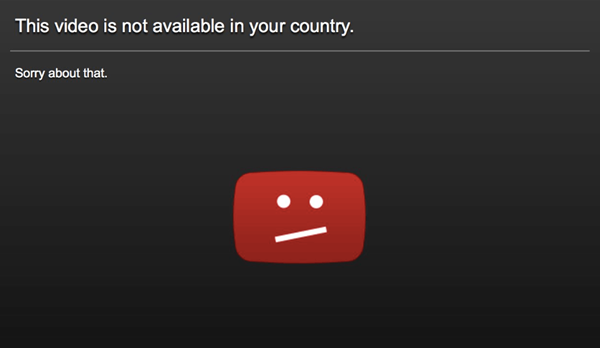 But how do YouTube knows that you are from which country? Well, YouTube can track the IP address of users and obtain the region or location of them. Then it search whether that video is allowed to stream in that country or not. If your country is not from that selected list then you will see the error messages. How to bypass the Geo-restriction and watch the blocked youtube videos from your country? Take it easy. Here in this article we will share you 5 quick ways to get rid of restricted and blocked videos on YouTube. Just choose the method that best suits your situation.
1. ProxFree
ProxFree is one of the best free web proxy service available to the user. You can watch any restricted YouTube videos from this website and from any country. You can select any location you want or set a custom IP address location. Also, you can select whether to allow the cookies, scripts, page titles, objects, user agent or not. After opening the website, you just need to type YouTube URL in the search box and set up the settings, then click on the "PROXFREE" button and you will be redirected to the YouTube official website and watch any blocked YouTube videos in your country.

2. TubeUnbloack
TubeUnblock is a popular method to watch restricted YouTube videos easily as there is no use of the Proxy server. This website mirror the YouTube's videos so that users can watch the blocked YouTube videos conveniently. It is very easy to use since the TubeUnblock set up the URL very much similar to the YouTube's. All you need to do is just replace the "youtube" word from the URL to "tubeunblock" and you will be redirected to the mirror where there will be no restrictions. Let us suppose that "https://www.youtube.com/video/example" is the restricted video you want to watch. So just remove the youtube part and replace it with "tubeunblock", like "https://www.tubeunblock.com/video/example". And boom it will run.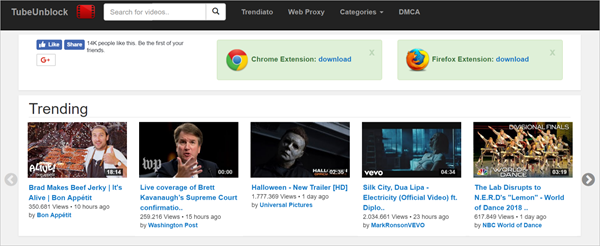 3. Unblock YouTube
Unblock YouTube is another method to watch restricted YouTube easily. This website is very simple to use. After opening the website, just find the search box and type the URL of the blocked YouTube video and it will redirect you to that video without any restrictions easily. But the only issue with this website is that it will always use Europe IP to redirect. Which means if the YouTube video is restricted in Europe then this website will not let you watch that video.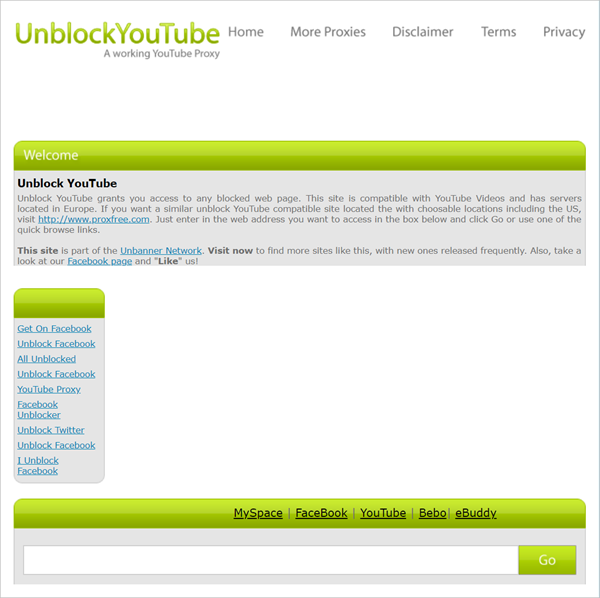 4. EachNow
EachNow is the next method to watch blocked YouTube videos. Just like the above proxy website, this website lets you watch restricted videos from any country without any hassle. The best feature of this website which makes it popular and highly rated by users is that you can download that video also from this website. Just follow the steps below:
Copy the link of the restricted video you want to watch and open this website.
Find the search box in the upper part of the site and paste the link of the restricted video, then tap on the search button.
Now a new window will appear and play the restricted video. You can also click the download button above the playbar to save the video.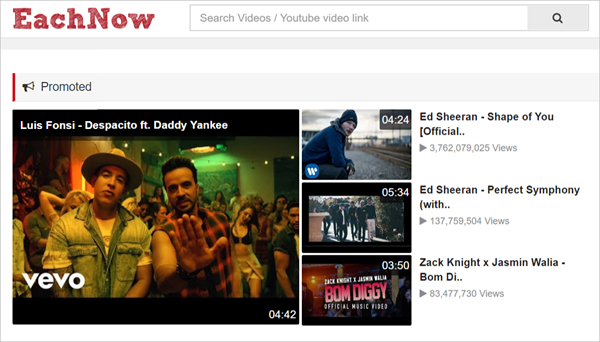 5. Using VPN
The next best alternative to watch the restricted YouTube videos is by using VPN. Everyone knows that Proxies works by just redirecting the user through a server which is located in another country from your server. It works in a good way if you just want to watch one restricted video. For watching many blocked videos, then you can use a VPN which will shift your server from your location to another location in a different country.
Although you can use any VPN but we will recommend you use ZenMate VPN, as it helps us to stay secure and private while searching the web. ZenMate encrypts hides the IP so that you can surf anonymously. So let's start the installation process of the ZenMate VPN and enjoy watching any blocked YouTube videos without any hassles.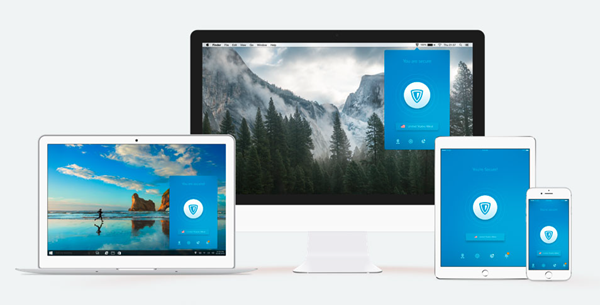 Write In the End
That's it. We hope now you will be able to watch any restricted and blocked YouTube videos from your country easily. Alternatively, you may download YouTube videos and playlists for offline viewing with a video downloader program. For example, you can use Gihosoft Total Video Converter, which can help you download and save videos from online video streaming sites like YouTube, Facebook, Instagram, Twitter and even convert the video to any formats you like. If you still have any questions, do let us know in the comments sections and we will be happy to help you.