8 Best Ways to Convert YouTube Videos to MP3 for Offline Listening
YouTube is undoubtedly the most popular platform where you can catch up your favorite videos. Sometimes you may want to have the audios from these videos so you can listen to them anywhere you like. How to do this? Well, the conversion is not too complicated, in fact it can be done easily with the right tool. In this article, we've gathered the 8 best ways to download and convert YouTube videos to MP3 files for offline listening while running or driving. Find the best solution for you.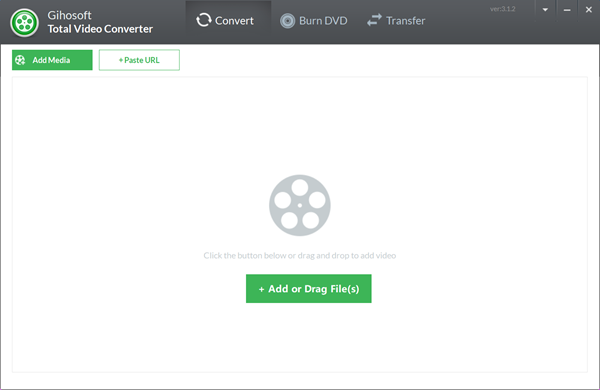 Total Video Converter is a professional all-in-one video tool, which is developed for converting, downloading, editing and transferring videos in multiple formats without any risk of quality loss. It probably the best YouTube to MP3 Converter in the world. You can download your favorite 4K/HD videos from YouTube, Facebook, Twitter, Instagram, etc. and easily convert these music videos to MP3 audio files that you can enjoy on various devices while on the go.
2. DVDFab YouTube to MP3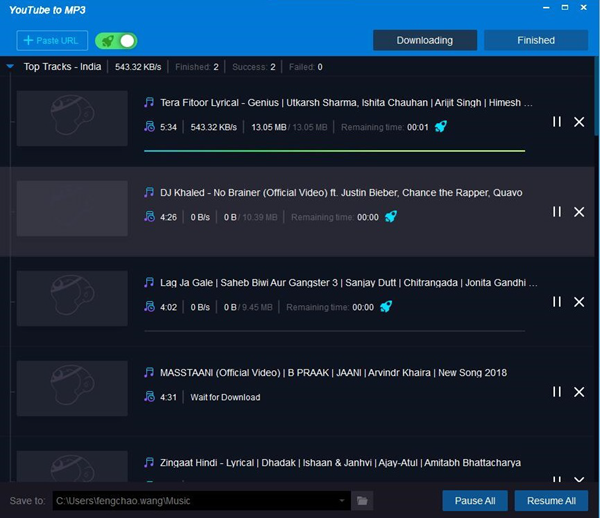 DVDFab YouTube to MP3 is a handy YouTube MP3 Converter software that allows music lovers to convert YouTube videos to MP3 tracks in just few clicks. It is very easy to use. Simply paste the URL of your favorite YouTube videos into this program, then you can convert music videos to 320kbps high quality MP3 files. You can transfer the converted MP3 audio files to any portable devices, such as iPhone, iPad, iPod, Android, etc. for enjoyment everywhere. Plus, it is completely free to download and convert single YouTube videos one by one.
3. YouTubeMP3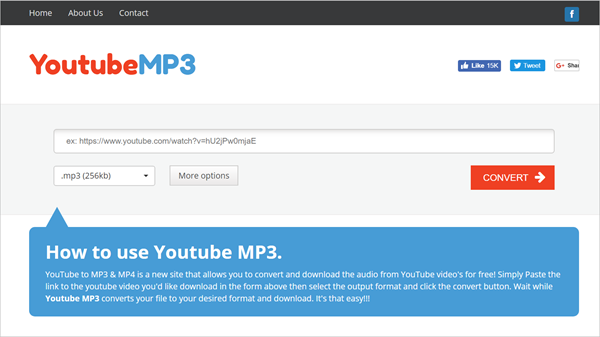 YouTubeMP3 is a great site that allows you to download and convert audio from YouTube video for free. This website has a intuitive interface that lets you easy access to all of its features. It is free and does not require any software or registration. All you have to do is paste the URL of the YouTube video you'd like to save and the program will quickly convert it to MP3 files. You can also select the compression rate of the MP3 for better quality. For people who are looking for online YouTube to MP3 converter, this website is truly a nice choice.
4. YTMP3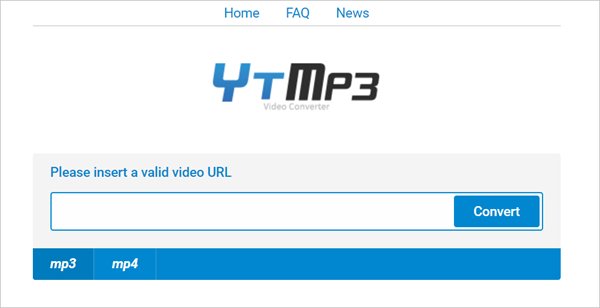 Like YouTubeMP3, YTMP3 is also a free and simple-to-use YouTube to MP3 Converter online tool. You just paste in the YouTube video URL, choose a format and click "Convert". When the conversion is done, you can download the MP3 file directly or have it sent over to your Dropbox account. Please note that this website only convert YouTube videos up to a length of 2 hours. Feel free to use this free YouTube to MP3 converter if you don't need video, but long for audio tracks.
5. Free YouTube to MP3 Converter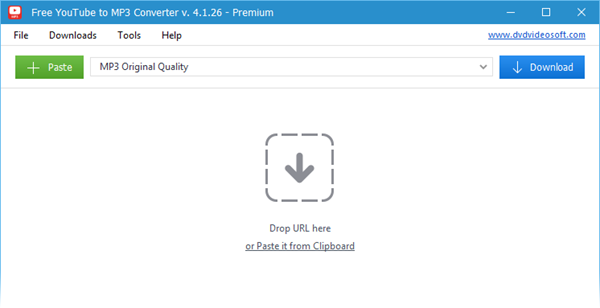 Free YouTube to MP3 Converter is developed by DVDVideoSoft to extract audio from YouTube to MP3 files, as well as AAC, OGG, M4A, FLAC and WAV lossless audio. It is one of the best YouTube to MP3 converters that you can choose from. This converter allows you add multiple YouTube videos and convert them to MP3 in a short moment. Also, it provides the option to download entire playlist or channels from YouTube. The downloading and converting speed are blazing fast.
6. ListenToYouTube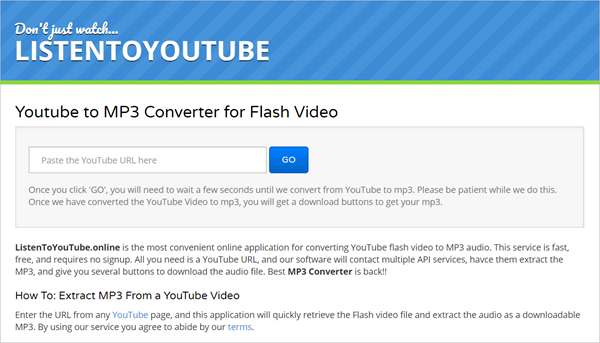 ListenToYouTube is a completely free web-based YouTube to MP3 Converter, requiring no special software or signup. The website is extremely simple to use. All you need to do is paste the YouTube video link and press Go. The software will contact multiple API services and havce them extract the MP3, and provide you several buttons to download the audio file.
7. Vubey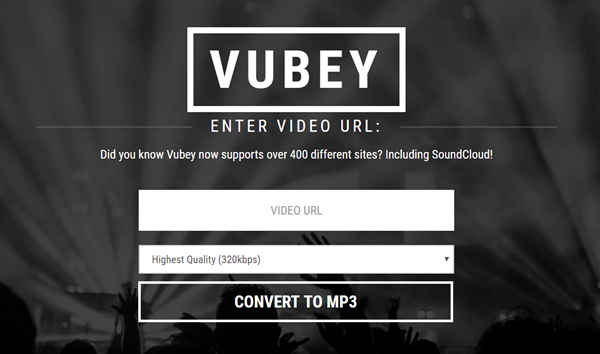 Vubey is our favorite tool on this list because it is really simple to convert YouTube video to MP3 format for offline listening. Just paste the URL of the YouTube video, select a quality, and click "Convert to MP3". Wait for the conversion complete and then click the download link. Also, it gives you a choice in what quality the resulting MP3 file should be: Low (64kbps), Medium (128kbps), Good (192kbps), High (256kbps), and Highest (320kbps).
8. FLVTO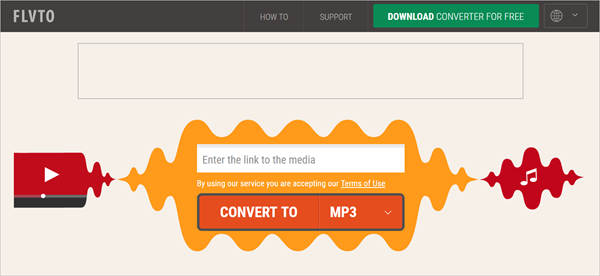 FLVTO is a perfect free online service for any music lover to get access to lots of songs. With it, you can easily download and convert YouTube videos to MP3 in high-quality. The process is quite simple. Just copy and paste the link of the YouTube video that you want to convert to MP3 and download the transferred MP3 file a few moments later. You can download the MP3 directly, or send it over to your Dropbox account, or even send to someone else through email.
In Conclusion
If you love listening to music, don't hesitate to use some of the tools mentioned above to easily convert YouTube videos to MP3 audio. If you know any other YouTube to MP3 converter that is not in this list, please feel free to leave a comment below and share it with us.